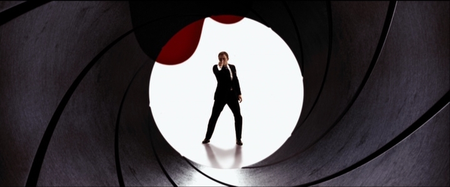 Cary Grant IS James Bond.
No.
Hoagy Carmichael IS James Bond.
Lee Pfeiffer, author of  The Incredible World of 007 says that Hoagy and Cary were both considered. Pfeiffer is the guest on this Sept. 1, 1992 edition of the Tom Snyder Radio Show, which again comes to us courtesy of Bryan Olson.
This is interesting stuff – even if you're not a die-hard fan of the series. Most of the talk is about the early days, including a well-deserved nod to Maurice Binder, designer of the'"gun-barrel" opening sequence. Binder is also responsible for the credits for two of the hundred or so films in my official Top Ten List: Bedazzled and Two For The Road.