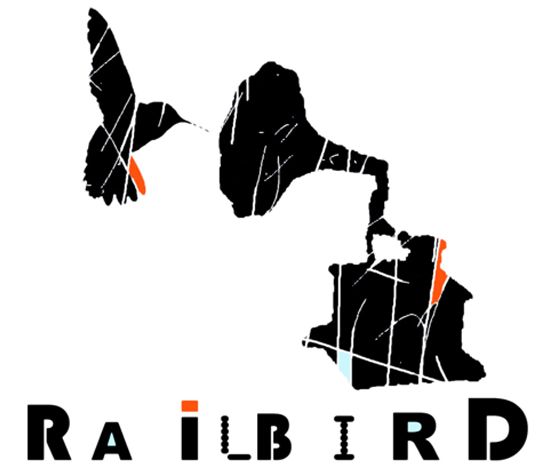 Nearly every story written about a band called Railbird - and there have been more than a few – has intimated that the brilliance and originality of their sound places them either on the brink, verge, or cusp of huge success. They have been anointed The Next Indie Band Deserving a Huge Mainstream Following.
There's no mistaking the band's beautiful thunder – it's always only been a question of how far away their lightning transition to wider success might lie.
The band's every-Wednesday-in-June residency at The Living Room (which ends June 30th) narrowed the gap to nil.
Simultaneous thunder and lightning, like clockwork, every Wednesday at 9. If you were there, you witnessed it. If not, don't be surprised by how quickly their sound reaches you. (A matter of seconds, if you open this new window, scroll down, hit the play button, and let Sarah Pedinotti's voice reel you in. The current page stays open in a tab.)
Railbird's music can be as insistent and hard-edged as Limousine, their high-adrenaline closer last Wednesday… or as vulnerable and fragile as Sarah Pedinotti's whispered opening to Not Alone, a song that skips consciousness and heads directly for the spine. Continue reading "How I Spent My Summer Vacation" » →