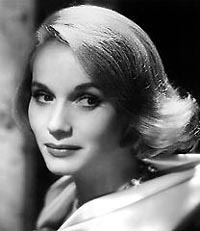 From Bryan Olson: Eva Marie Saint reminisces about working on Hitchcock's North By Northwest as well as her work in theatre and radio.
Wikipedia reports that Saint, who turned 86 last month, has two stars on the Hollywood Walk of Fame – one for motion pictures and another for television.
The all-time Walk of Fame record for multiple stars is held by Gene Autry, who has five – for motion pictures, radio, recording, television and live theater.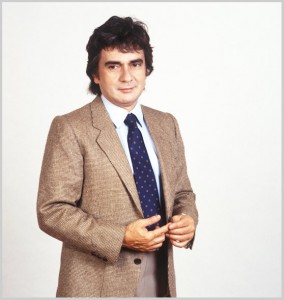 I'm happy for Gene, but somebody needs to tell me why Dudley Moore has only one star, awarded for motion pictures. Moore did live theater on Broadway (Beyond The Fringe and Good Evening with Peter Cook). Moore played piano in The Dudley Moore Trio, which recorded quite a few albums.  His television series with Peter Cook, Not Only But Also, was hugely successful in England. Gene Autry gets five stars? Dudley Moore certainly deserves four.
That means Peter Cook deserves three stars; and he has exactly zero at present, which makes him tied with Tom Snyder, who is also yet to be recognized for his television and radio work.
When they rip up Hollywood Boulevard or Vine Street to correct these egregious omissions, they should use the opportunity to add a radio star and theater star for  Eva Marie Saint. Then she'd be tied with Dudley Moore.